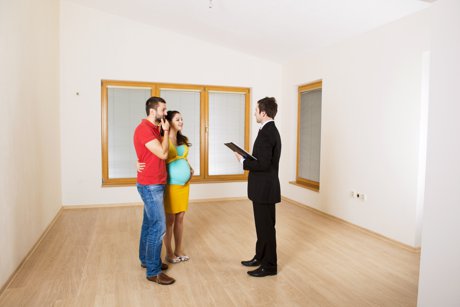 Buying a home can be one of the most exciting and rewarding experiences of your life. However, it can also be a complicated and stressful process if you're not prepared. Here are some home buying tips to help make the process smoother and more enjoyable:
Get pre-approved for a mortgage: Before you start looking at homes, it's important to know how much you can afford. Getting pre-approved for a mortgage will give you a clear idea of your budget and make it easier to narrow down your search.

Work with a real estate agent: A good real estate agent can help you find the perfect home and negotiate the best deal for you. They can also guide you through the home buying process and answer any questions you have along the way.

Look beyond the aesthetics: When you're touring a home, it's easy to get caught up in the aesthetics and overlook potential problems. Look beyond the paint colors and decor to evaluate the home's structure, mechanical systems, and other important features.

Consider the neighborhood: The neighborhood you choose can have a big impact on your daily life. Consider factors such as schools, commute times, and access to amenities when deciding where to buy.

Don't rush into a decision: Buying a home is a big investment, so it's important to take your time and make an informed decision. Don't feel pressured to make an offer or close a deal before you're ready.

Get a home inspection: A home inspection can uncover hidden problems that could be costly to repair. Make sure to include a home inspection contingency in your purchase offer so you have the option to back out if significant issues are discovered.

Have a plan for closing costs: Closing costs can add up quickly and catch some homebuyers off guard. Make sure to have a plan for how you'll pay for these expenses, such as setting aside funds in advance or negotiating with the seller to cover some of the costs.

By following these home buying tips, you can make the process smoother, more enjoyable, and ultimately find the home of your dreams.